The Fireplace Hut Featured Specials
At The Fireplace Hut in Prince Albert, we offer featured specials for you to take advantage of! Shop our fireplaces, pellet stoves, barbeques, and more, but don't forget to check back here for regular updates.
If you have any questions regarding the below specials, feel free to contact us today.
VENTIS HE350 LARGE WOOD FIREPLACE
VENTIS HE 350 LARGE FIREPLACE
$6995.00 (freight & taxes extra)
The largest model in our high-efficiency series, the HE 350 wood-burning fireplace is an additional heating source whose style is just as remarkable as its performance. Adorned with a CLASSIC crown-style faceplate, the HE350 offers an impressive view of the flames. Behind its large glass double doors, the firebox can hold a very large amount of wood to heat large spaces and burn for up to 11 hours on a single load. 
SPEC'S
| | |
| --- | --- |
| Fuel type : | Dry cordwood (22" recommended) |
| Recommended heating area-ft² : | 1,000 - 2,800 |
| Overall firebox volume-ft³ : | 4.28 |
| | |
| --- | --- |
| Maximum burn time : () | 11 h |
| Maximum heat output-dry cordwood : | 95,000 BTU/h (27.8 kW) |
| | |
| --- | --- |
| Optimum overall efficiency : | 70 % |
| | |
| --- | --- |
| Average particulate emissions rate : | 1.6 g/h |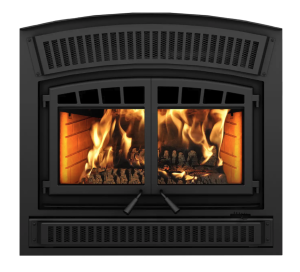 Enviro Westport Steel 30,000 btu Gas Stove
PRICE :$2750.00   "ONE ONLY !!"
The Westport Steel Gas Stove is an affordable solution for a midsize to large living space. ■Ceramic log set
■ Safety Screen ■Glass size 336 Sq/inches ■  NG 30,000 BTU with 50% turndown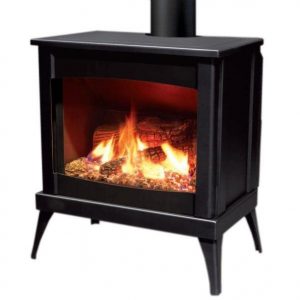 Ventis HES 140 wood stove
The Ventis HES140 is a metallic black freestanding pedestal model ideally suited for smaller spaces. This premium stove includes a cast iron door, top and side heat deflectors, a glass air wash system, and high quality refractory bricks. The clean design of this stove, makes it a perfect fit for contemporary décor.
Meets 2020 EPA Standards
Heat Capacity: 250-1,200 Square Feet
Maximum Output BTU/Hour: 45,000
Maximum Efficiency: 78%
6" flue
1.7 cubic ft box with 5hr burn time 16" logs
PRICE: $1750.00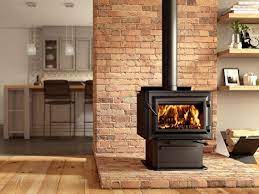 SHOWROOM CHANGE OUT UNIT BIS NOVA
BIS Nova Wood Fireplace C/W Blower/Double Combustion Control
50,000 BTU/18" LOG/2.0 Cubic Feet/Heats up to 1500 Sq.Ft.
FULL WARRANTY/NEVER BURNED
$3995 Cash & Carry Price (taxes are extra)
VALOR MADRONA BLACK CAST ARCHED
Our Best selling NG/LP
Radiant Stove !
NOW INSTOCK "ARCHED"
Available in an arched, square and modern styles, the Madrona projects warmth and ambience in any living space. In addition to the clean lines and cast-iron craftsmanship, this functional unit provides energy efficient, radiant heating throughout your home. The Madrona supplies a constant flow of both radiant heat and naturally convected warm air. Continuously warming objects in its path, its radiant heat will satisfy your comfort needs while using 25% less overall energy compared to forced air systems.
SPECIFICATIONS
| Model | Max Input | Min Input | Max Output | Energuide |
| --- | --- | --- | --- | --- |
| MF28JN | 26,000 | 6,500 | 19,223 | 70.00% |
| MF28JP | 26,000 | 14,500 | 19,123 | 70.00% |
| | |
| --- | --- |
| Gas Type | Natural Gas (NG) or Propane (LPG) |
| Remote Control | |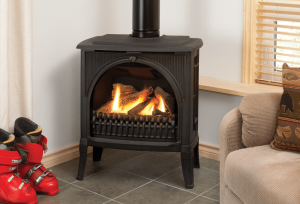 TRU NORTH WOOD STOVE
Tru North TN20 wood stove
(Made in Canada by Pacific Energy)
Our entry level stove is perfect !
Heats up to 1600 sq/ft
The Shop/ House/Cabin at the lake
$1985.00 
(add $150 freight & plus taxes)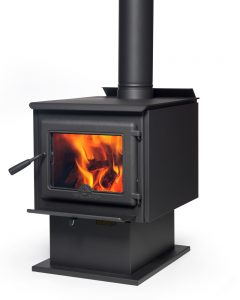 PRE-MANUFACTURED Wood Stove Hearth Pads
Ready to Go - Huge Selection to Choose From!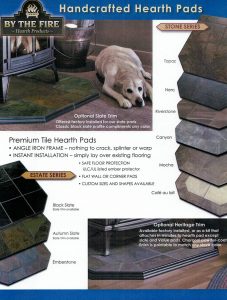 Exclusive dealer for Simplifire Electric fireplace's for Northern Sask.
ANNOUNCEMENT !!!!
We are please to be Prince Albert's and Northern Saskatchewan's "premier dealer" for Simplifire electric fireplaces!!
Simplifire Linear fireplace come in 40"/50"/60" and 72" models
Main Feature's: 13 ember bed color variations and 4 flame colors
:Units can be fully Or partial recessed into wall or simply hung on wall
also available is the traditional elec. fireplace in 30"and 36" built in models
come in and see our showroom models
Dimplex Contempera wall mount Electric 52" Fireplace "ONE ONLY"
The dazzling Contempra Wall-mount Electric Fireplace provides a modern touch to any décor, sparkling in up to 7 different colorful themes.
A blend of technology, artistry, and craftmanship - Dimplex patented LED flame technology is rich in both color and realism
Includes a powerful fan-forced heater designed to keep the rooms you spend the most time in warm and comfortable.
Reduce your central furnace temperature and cut your heating costs!
Front glass stays cool, making it safe to touch
Choose from 7 brilliant color themes or cycle through a range of colors using the custom mode, freezing on the hue of your choice
Floating LED Display View temperature settings and specialty functions such as sleep timer and color themes
Multi-function Remote Control 100% of the fireplace features from the comfort of your chair
ONLY - $750.00  (plus taxes)!!!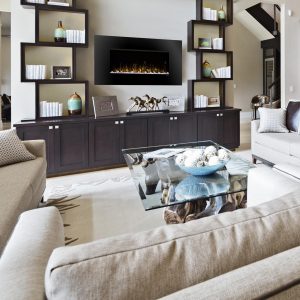 Seasoned and split wood Available here!!!
1/2 cord bagged Birch or Pine for Sale
Love the heat of wood but not the work to cut it.
Let us help with split wood already seasoned .Its been cut to 16" on average .
Prebagged in 1/2 cord lots for easy pick up in a 1/2 tonne truck or trailer.
Available in Birch wood for the perfect fire.
OR
 in Pine for those wanting to save some money
CALL US TODAY FOR PRICING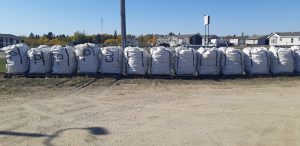 Napoleon Ascent gx36 NG "SPECIAL" !!
The Ascent GX36n 26,000 btu gas fireplace
C/W thermostatic remote/ Electronic ignition/porcelain reflective panel,
exclusive Phazer logset, glowing ember bed and blower.
Unit has ceramic glass and premium mesh safety barrier
Mobile home approved
limited time offer (installation available)
SALE PRICE : $3350.00 (plus taxes)
(while quantities last)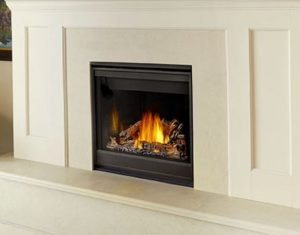 XLARGE BIG GREEN EGG KIT CHRISTMAS SPECIAL
INCLUDES:
XLRG Big Green Egg (24" diameter)
Nest c/w castors
Wood side shelves
Conveggtor
Grill gripper and ash tool
Special pricing -$2395.00
plus taxes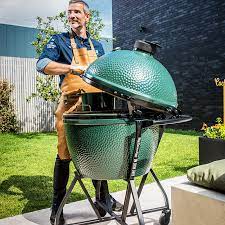 Kamado Joe Classic ll CHRISTMAS SPECIAL !!!!
Classic ll 18 premium lump charcoal grill
Unit has cart with locking wheel
divide and conquer flex cooking system
Air hinge/wire mesh gasket
slide out ash drawer/thermometer/grill grippers
ash tool and heat deflectors.
 SPECIAL PRICING -  $1150.00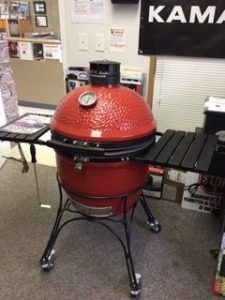 LOUISIANA GRILLS 40LB BAG COMPETION PELLETS CHRISTMAS SPECIAL
Louisiana grill
40 lb bags of competition pellets
blend of : Cherry/Hickory and Maple woods
SPECIAL PRICING - $30.00/40LB BAG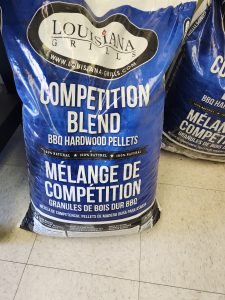 Big Green Egg Medium charcoal grill SALE!!!
Happiness in a smaller package, the Medium EGG is perfectly sized for couples who are short on space but big on appetite! Enjoy all the benefits of the larger EGGs even in a more confined space. The cooking area fits one smoking plank across the diameter which can cater for 2-4 people midweek or up to 6-8 people with a roast leg of lamb at the weekend whilst still being versatile enough to bake pizza and of course cook low& slow!
• Grid Diameter: 15 in / 38 cm
• Cooking Area: 177 in² / 1140 cm²
• Weight: 114 lbs / 52 kgs (EGG only)
• c/w nest&wheels /side shelves
• REG: $1599 SALE PRICE: $1250.00!!!!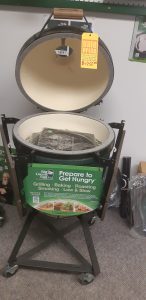 "LOUISIANA PELLET GRILLS"
LIMITED TIME-INSTOCK ONLY!!!
LG 700  : $799.00 Sale
LG900  : $899.00 Sale 
LG 1100 : $1099.00 Sale
(taxes are extra)