The Fireplace Hut Featured Specials
At The Fireplace Hut in Prince Albert, we offer featured specials for you to take advantage of! Shop our fireplaces, pellet stoves, barbeques, and more, but don't forget to check back here for regular updates.
If you have any questions regarding the below specials, feel free to contact us today.
All BIG GREEN EGG COOKERS and Accessories are ON SALE
ALL IN STOCK BIG GREEN EGGS ON SALE
ALL IN STOCK ACCESSORIES ARE 15% OFF
Kamado Joe Classic II Charcoal Grill
Premium 18" Grill comes with Side Shelves
Divide & Conquer Cooking System
Grille Gripper/Ash Tool/Slide Out
Ash Drawer
**ONE ONLY**
Price: $1.595.00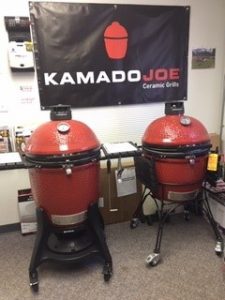 "LOUISIANA PELLET GRILLS"
LIMITED TIME-INSTOCK ONLY!!!
LG 700 reg : $799.00 Sale - $650.00
LG900 reg : $899.00 Sale - $ 750.00
LG 1100 reg: $1099.00 Sale - $850.00
LG900 CI C/W SMOKER reg 1399.00 sale-1250.00
(taxes are extra)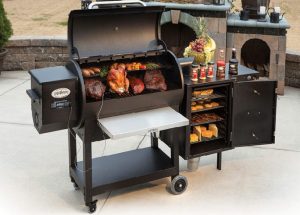 Napoleon Propane Patioflame
Model GPF
Comes with 5' of flexible hose/logs
60,000 BTU
**ONE ONLY**
Price: $395.00 plus taxes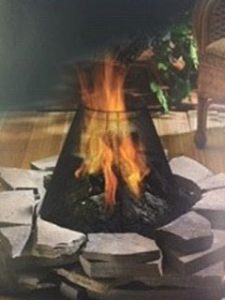 BLAZE KING CATALYTIC WOOD STOVE SPECIALS: In Stock Only
ASHFORD 30.1 WOOD STOVE ALL BLACK C/W ASH DRAWER $3,275.00
ASHFORD 20.1 EC CHESTNUT BROWN C/W ASH DRAWER $3,300.00
ASHFORD 30.1 EC CHESTNUT BROWN C/W ASH DRAWER $3,400.00
PACIFIC ENERGY Large Wood Stove Summit
C/W Legs / 3.0 Cubic Feet / 20" LOG
Regular - $2,950.00
Sale Price - $2,650.00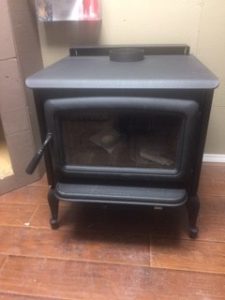 PRE-MANUFACTURED Wood Stove Hearth Pads
Ready to Go - Huge Selection to Choose From!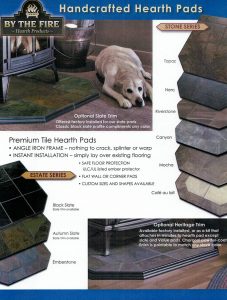 Valcourt Cartier FP14 floor model clearout!! - SOLD
"Floor model special"
Once again, Valcourt explores new avenues of design and introduces a fireplace which gracefully blends a 
contemporary design with the functionality of a traditional fireplace
. The Cartier has a clean, large steel door allowing a perfect view of the fire without compromising its efficiency. In addition, you can always 
customize your decor with the two available choices of overlays
. Thanks to its 
optional blower
 and its heat-releasing grills strategically positioned above the glass, this appliance is definitively a perfect choice for an 
environmentally-sound, efficient and stylish heating alternative.
SALE PRICE : $3350.00
AS IS
ONE ONLY !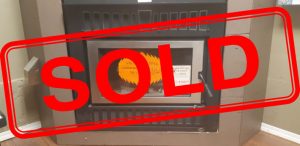 Empire DV 35,000 btu propane wall furnace/Blower & wall stat
Empire 35,000 btu wall furnace /blower/thermostat all included!
35,000 BTU's 37"W x 11 1/2"D x 27 3/4"H                     
IN STOCK
PRICE
(one only)                       Weight 98lbs                                                   
$1850.00 (plus taxes)
Venting Included Millivolt Wall Thermostat Required ( Included) Clearances: Top 48", Sides 6", 4" Bottom Wall Depth: Min 4.5", Max 13" Vent Wall Opening: 7 1/2" dia. Heating larger areas is convenient and economical with Empire's Direct Vent Units. Delivering ample, room-filling warmth, each furnace is stylishly crafted and fits against an outside wall. Optional automatic blower install easily into each model for more even heat distribution.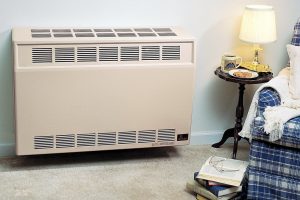 Dimplex Contempera wall mount Electric 52" Fireplace "ONE ONLY"
The dazzling Contempra Wall-mount Electric Fireplace provides a modern touch to any décor, sparkling in up to 7 different colorful themes.
A blend of technology, artistry, and craftmanship - Dimplex patented LED flame technology is rich in both color and realism
Includes a powerful fan-forced heater designed to keep the rooms you spend the most time in warm and comfortable.
Reduce your central furnace temperature and cut your heating costs!
Front glass stays cool, making it safe to touch
Choose from 7 brilliant color themes or cycle through a range of colors using the custom mode, freezing on the hue of your choice
Floating LED Display View temperature settings and specialty functions such as sleep timer and color themes
Multi-function Remote Control 100% of the fireplace features from the comfort of your chair
ONLY - $750.00  (plus taxes)!!!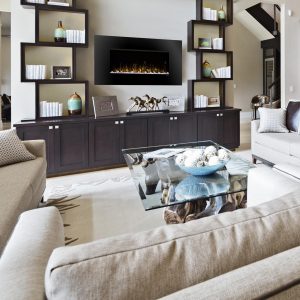 TRU NORTH WOOD STOVE
Tru North TN20 wood stove
( Made in Canada by Pacific Energy)
Our entry level stove is perfect !
Heats up to 1600 sq/ft
The Shop/ House/Cabin at the lake
$1599.00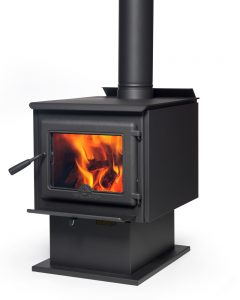 HEAT-N-GLO MONTANA -42 OUTDOOR WOOD FIREPLACE
c/w herringbone refactory/stainless steel construction/stainless steel grate and firescreen
one only showroom change out
Regular - $3,900.00
CASH & CARRY PRICE - $3,500.00